Make sure your toilet is sounding flush
Of all the breakdowns that might happen in your house, a toilet failing is probably the most inconvenient – and trying to fix it yourself isn't fun! Toilet cisterns involve a number of moving parts, and where there are moving parts, there is maintenance involved. A broken toilet can be a massive nuisance, but there is no need to put up with it.
Common symptoms of a broken toilet
Water constantly running into the bowl
Noisy cistern or not filling fast enough
Toilet not flushing correctly
Water dripping onto the floor from the cistern or when flushed
Water leaking from under the toilet
Quick fix
Our reliable team of specialists from Service Today in Wollongong can help you with:
Unblocking your toilet
Fixing any leaks and problems associated with flushing
Installation or replacing old/damaged parts
Don't Get Your Hands Dirty
Our local Service Today technicians in Wollongong can quickly carry out any repairs and get your toilet running perfectly again. If it needs to be replaced, they will provide you with an upfront and honest quote.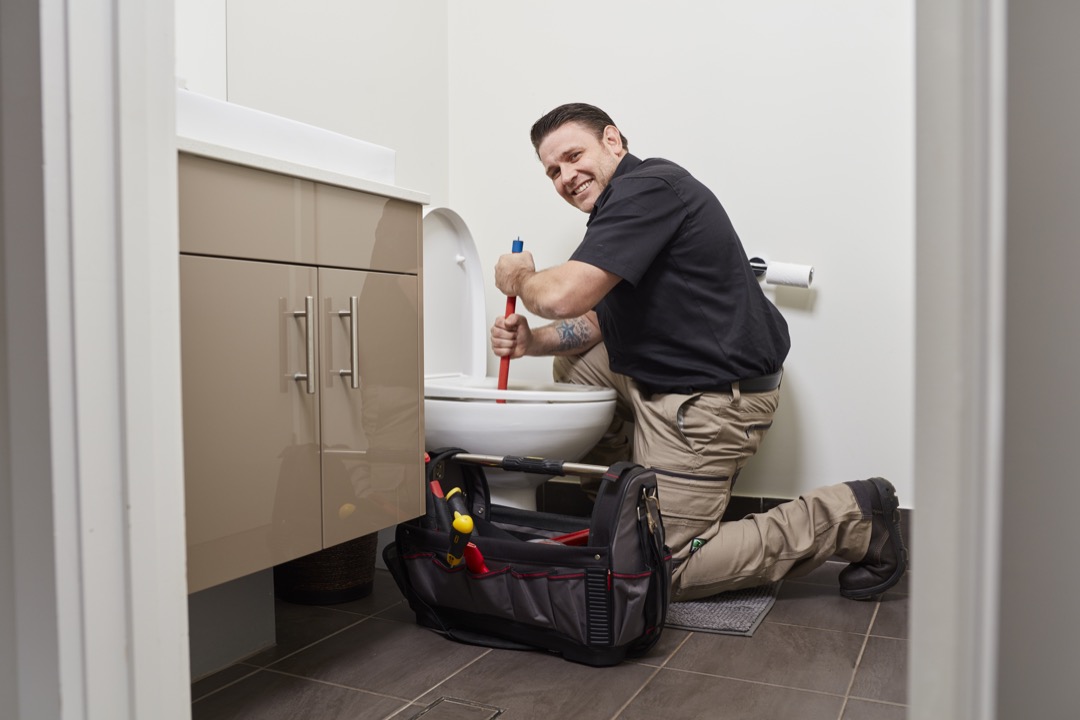 You can rely on our experienced Service Today technicians to fix your toilet today! Call
02 4210 9689
now and if we can't book you in today, it's FREE!*