Don't let dripping taps ruin your home
When you've got a leaking tap in your kitchen or bathroom, you can hear the steady drip no matter what you're doing! Dripping taps (or faucets) can lead to water stains and, in the worst cases, even flooded bathrooms. This is an issue that is extremely annoying, bad for the environment and can mean higher water bills.
Most common causes of dripping taps
Damaged parts
Worn out cartridge
Water pressure
Broken plumbing
We can fix the drip
Our experienced Service Today plumbing technicians in Wollongong can ensure that your taps are functioning correctly. Whether they are dripping, leaking around the handle, not opening completely to allow for full water flow or causing water hammer – we'll fix the problem.
We service all four common tap types in Australia:
Jumper washer taps
Mixer taps
Half turn & quarter turn taps
Sensor taps
Don't put off fixing your taps for another day.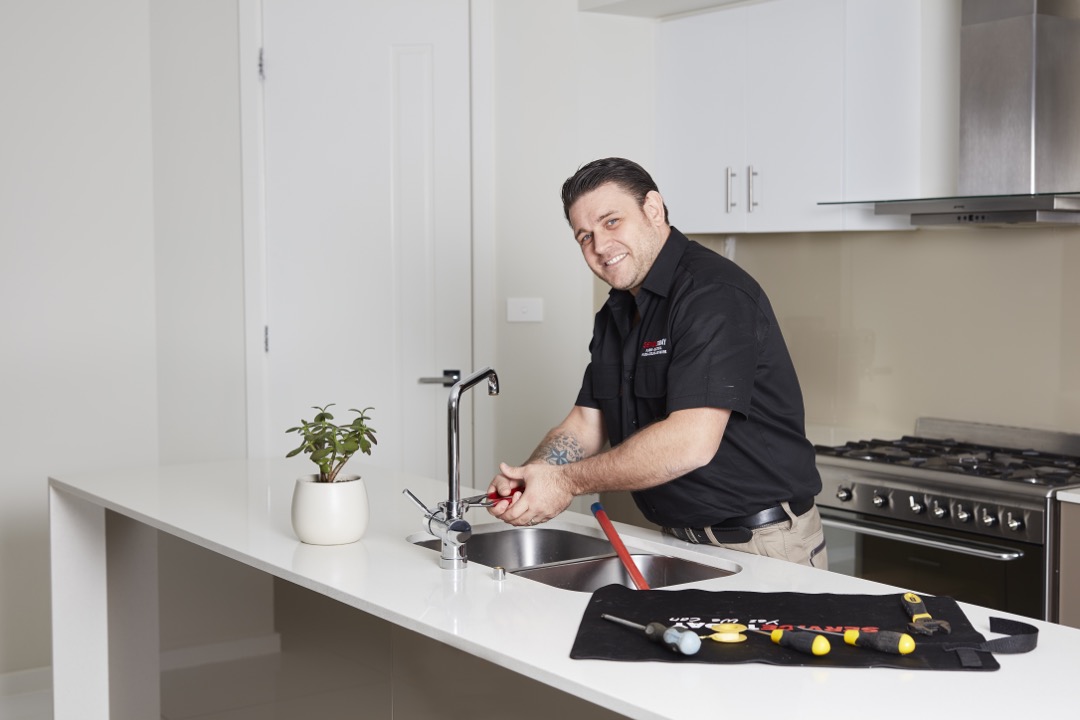 Our expert Service Today technicians are always nearby and ready to handle any of your plumbing problems. Call
02 4210 9689
now and if we can't book you in today, it's FREE!*