drain and sewer cleaning specialist
It happens to everyone, a blocked drain can happen anytime and anywhere in your plumbing system. At Service Today we are on call 24 hours and will always show up when we say we will, to have your blocked drain fixed fast.
Our process to fixing your drain is fast and forever
Step 1. Call us.
Call us on 9119 7134 and speak to one of our friendly plumbers, you can chat to us via our live chat box on our website, or you can make a booking through our online booking form.
Step 2. We'll send a plumber to your home.

We will dispatch a fully licensed and trained plumber to your home or workplace to assess the problem and give you an upfront price, the price will depend on what equipment is used to clear the blockage, which ranges from a simple plunger to using one of our specialist high-pressure water blasters that are designed to cut out even the toughest tree roots or any other blockages.
Step 3. Pipe relining.

If you are sick and tired of recurring drain blockages we have the option to pipe reline, where we put a new pipe inside the old pipe without the cost or mess associated with digging up and replacing damaged sections. Pipe relining is a faster and better way to have your pipes fixed permanently, you can speak to the plumbers about the pipe relining technology option.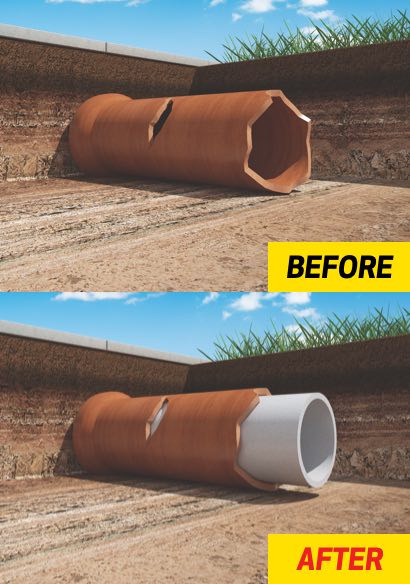 Step 4. Tell your neighbours.

We give you business cards so you can give to all your neighbours.